Selection Notice for the figure of a Technical Consultant on Profiling Activities and Need Assessment of Target Groups and Benchmarking of Best Practices
Posted by

Date

11/09/2021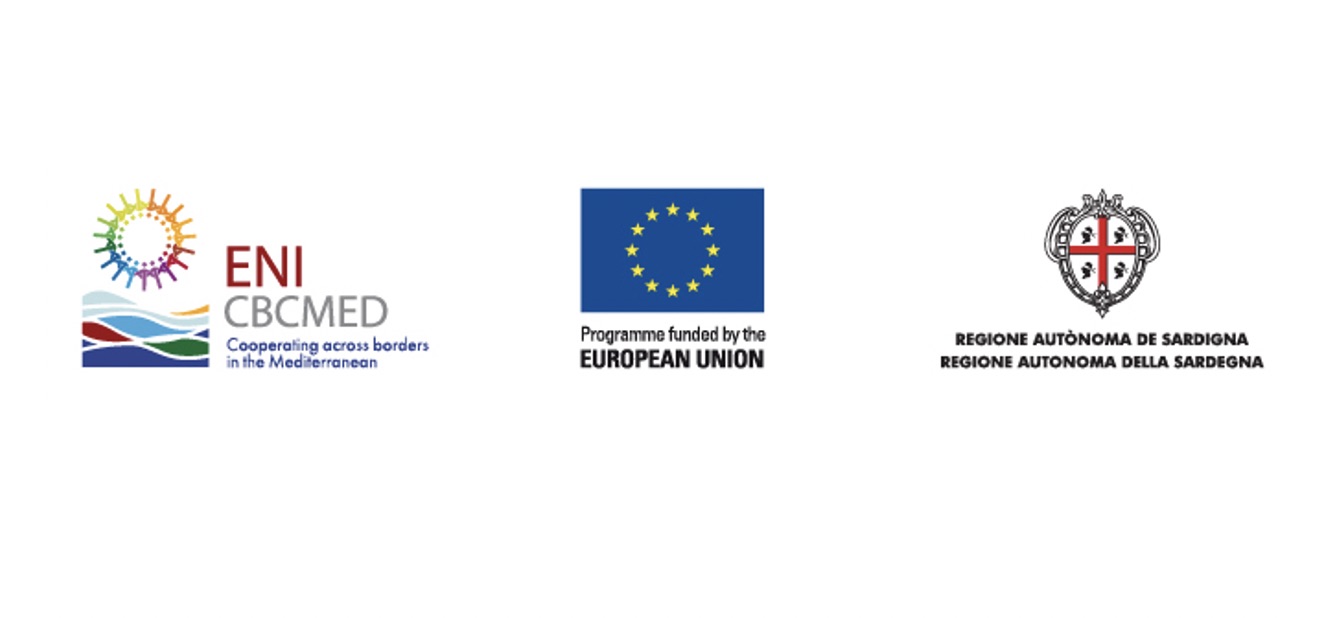 SELECTION NOTICE FOR THE FIGURE OF A TECHNICAL CONSULTANT ON PROFILING ACTIVITIES AND NEED ASSESSMENT OF TARGET GROUPS AND BENCHMARKING OF BEST PRACTICES (work package 3)

UNDER THE FRAMEWORK OF
CLUSTER project (C_A.3.1_0014)

advanCing youth and women social inclUSion in The mEditerRanean
C.U.P: E19J20002210004

ARCES Association is Partner of the EU Funding project "CLUSTER – advanCing youth and women social inclUSion in The mEditerRanean"
The project total budget is € 1.108.162,62 € and it is financed for an amount of € 997.346,36 (90%) by the European Union (ENI CBC MED 2014-2020 Programme) through the European Neighbourhood and Partnership Instrument.

CLUSTER project aims to create a supportive environment for youth/women employment schemes, by equipping NEETs (Not in Education, Employment, or Training), in particular women, between 18-30 years with employability skills in Blue Economy, Circular Economy, Green Economy and Sustainable Agriculture sectors, promoting long-lasting partnerships between TVET and the private sector, and raising awareness of public authorities and policy makers.

ARCES Association is one of the members of the consortium composed by the following partners:

• Lead beneficiary – The European Institute of the Mediterranean (IED), Spain
• Partner 1 – ARCES Association, Italy
• Partner 2 – Cyprus Chamber of Commerce and Industry (CCCI), Cyprus
• Partner 3 – CDE Petra Patrimonia, France
• Partner 4 – National Agriculture Research Center (NARC), Jordan
• Partner 5 – Business Development Center (BDC), Jordan
• Partner 6 – Business Women Forum (BWF), Palestine
• Partner 7 – General Agency For Regional Development (CGDR), Tunisia

OBJECTIVE AND DURATION
The overall objective of CLUSTER is to tackle social exclusion and poverty amongst vulnerable groups in Cyprus, France, Italy, Jordan, Palestine, Spain, and Tunisia by capitalising on results of previous projects and equipping NEETs and women with marketable skills in the Sustainable Economy sectors.
The project implementation period is 24 months (starting date 01/09/2021– ending date 31/08/2023).
SCOPE, RESPONSABILITIES AND ACTIVITIES

The selected person should provide support to ARCES staff members as a TECHNICAL CONSULTANT ON PROFILING ACTIVITIES AND NEED ASSESSMENT OF TARGET GROUPS AND BENCHMARKING OF BEST PRACTICES (WP3) and he/she will have to carry out the following activities:
a) Profiling and needs assessment of NEETs and Women. This activity has the goal to collect data concerning NEETs and Women (target groups profiling) to map out their training needs, with the final goal to enhance their employability skills. A Database with a list of NEETs and Women will be produced by the consultant at the end of the activity. (Activity 3.1.1)
b) Market sectors analysis. This task is aimed at assessing the needs of the private sector and social economy actors within the four project sectors through ad hoc interviews, workshops and public consultations (data collection), thanks to the involvement of local stakeholders (i.e. Local and regional authorities, employment Agencies, TVETs, SMEs, NGOs, etc.). Statistical data and field analysis will be directed to identify areas of priority in terms of skills development at the country level and the potential of each sector in terms of business development. (Activity 3.2.1)
c) The consultant in collaboration with the ARCES staff and other project partners will elaborate Four Quantitative Technical Sector Reports and one Consolidate Technical Sector Report. (Activity 3.2.1)
d) Social economy actors' engagement through the organization of a mobilization online campaign aimed at promoting networking between local and international stakeholders operating in the four project sectors. A new model of intervention, tailored training paths and new courses will be designed. (Activity 3.3.1)
e) Identification, analysis and benchmark of successful experiences and practices. The consultant will carry out activities aimed at identifying the evaluation criteria (e.g. impacts on the participants, potential for transferability, degree of replicability to other economic sectors, cost-effectiveness, etc.) which will represent the base for the analysis and the compilation of identified effective practices. (Activity 3.4.1)

REQUIREMENTS
• Possession of a Master's degree in social science
• Experience in coordination and project management
• Excellent knowledge of English, written and spoken
• Excellent knowledge of Italian, written and spoken
• Excellent knowledge of European policies and related instruments
• Strong communication, presentation and organizational skills
• Dissemination and networking experience
• Excellent knowledge of the most known computer programs
• Priority will be given to candidates who meet the following requirements:
a. At least two years of experience in coordination and project management in the field of social inclusion of disadvantaged groups, especially NEETs and long-term youth unemployed
b. At least two years of experience in profiling activities and data analysis within projects funded by EU Cross-borders Programmes
c. Experience in context analysis, reporting and stakeholders engagement
d. Excellent knowledge of the socio-economic context and the Sicilian labour market, especially with reference to Agriculture, Blue Economy and Circular Economy sectors.
e. Possession of a valid English Language certificate, at least level C1, recently achieved
f. Excellent knowledge of Italian language (native speaker or C2 level)
g. Excellent knowledge (level C1 or above) of Spanish language is considered an asset

DURATION/PAYMENT/DUTY STATION
The assignment has a duration of 16 months, starting from the date of stipulation of the Contract between the Partner and the Consultant.

The gross fee, including taxes, social security and welfare charges, is € 24.156,00
The duty station is Palermo (Italy).
TENTATIVE STARTING DATE
September 2021

PRESENTATION OF APPLICATIONS AND SELECTION PROCEDURES

The application form must be drawn up according to the model attached (Attachment A), dated and signed by the candidate (original, scanned and/or digital signatures are allowed), with attached professional curriculum Europass or a company profile, duly signed, together with a photocopy of a valid identity document.

The application must be sent by email to the following addresses:
• Mr. Alessandro Pernice (Project Manager) – a.pernice@arces.it
• Mr. Giancarlo Amato (Financial Manager) – g.amato@arces.it

The e-mail object must include "SELECTION OF A TECHNICAL CONSULTANT ON PROFILING ACTIVITIES AND NEED ASSESSMENT OF TARGET GROUPS AND BENCHMARKING OF BEST PRACTICES (WP3) – CLUSTER PROJECT".

The deadline for submitting applications is September 20th, 2021 at 1pm (Italy Local time).

Only candidates with the profile deemed most interesting and matching the indicated requirements will be invited to take a cognitive interview at ARCES's premises.

TREATMENT OF PERSONAL DATA
The data that will come into the possession of ARCES, will be processed pursuant to and for the purposes of Legislative Decree 196/2003 and in compliance with article 13 and article 14 of Regulation (EU) no. 2016/679 of the European Parliament and of the Council of 27 April 2016 relating to the protection of individuals with regard to the processing of personal data, as well as to the free movement of such data (general data protection regulation, hereinafter also referred to as "regulation" or "GDPR") and which repeals Directive 95/46 / EC.